Art Making and Reflection on Process
2:10 PM on Jul 13, 2019 by Doug Purnell
I had come back to my studio to work after a successful exhibition. Making new work was difficult. I was playing on small boards a little bit bigger than A4 size… and I was building on a response to a work in my show, that structurally was built around a 'cross' shape… so I began playing with the idea of 'cross' … only, my theology of 'cross' is changing radically… so I wondered, if I just played with the notion or construct of the cross in these paintings might I be helped to rethink my understanding of the cross… the images that emerged intrigued me and when I looked at the work what caught my attention was how figurative the cross became and how active the figure became… Later the cross became a bird, and later still more ideas emerged. I shared the work with friends and was excited by their responses.
This workshop will share that journey with image, comment and conversation.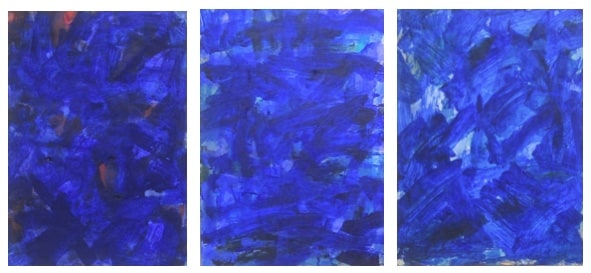 The Chapel Space: Blue Paintings
As an artist, Doug Purnell will construct a small chapel space, showing some of his recent work. This will be a space for quiet reflection and meditation, where Doug as artist is offering paintings that open the idea of mystery.
A comment by Sean Scully about abstraction is very apt.
"I should say something here about abstraction, about why I make abstract paintings. I agree with Kandinsky's view that the depiction of the appearance of the real world somehow obstructs access to the spiritual domain. And it is that domain that I am trying to gain access to with my paintings. That is what I am always trying to address and that is why I paint abstractly."

(Sean Scully, Resistance and Persistence. Selected writings. Merrel, London, 2006, p 21)
Presenter
Artist
Doug Purnell OAM is 'living a second life, timeless and wide' (Rilke). He has been for all his working life a minister in the UCA in pastoral settings and as a Pastoral Theologian at United Theo...